Captains-
If you have ever had the opportunity to see the ceiling of the Sistine Chapel, you can understand why Michelangelo is commonly thought of as one of the Great Artists of all time. Or, if you share my quirky view of the universe, you might consider him to be one of the least fortunate men ever to walk the earth, because he cannot see that work for it's beauty.
Instead, he sees only it's flaws.
The same can be said for nearly anyone involved in a creative endeavor, whether it be writing, painting, sculpture, movies or software- the end result is the same. The creator can always turn the creation over in his hands and spot the flaws, long after it has exceeded the expectations of the recipient.
This has always been the hardest part of produce development at PMDG; deciding when we are finished.
On Wednesday, we had our routine All-Hands meeting and effectively scratched off the last of the true blockers holding us off from release. That isn't to say there aren't other items we still wish to work on, or add, or improve, because there are. But we have finally reached the point in the endeavor where we can say, "Yes- this is a product that will serve the customer well and that we can be proud of."
PMDG_NG3_headshot.jpg
At PMDG we have a long reputation for creating good, solid products that can be counted upon. This is by far the most difficult development cycle upon which we have ever journeyed and I wish I could tell you that it has been fun, because it hasn't. Creating this airplane without the benefit of modern debugging tools has at times caused us to wonder if we were on a fools errand. The ingenuity and perseverance of the team has impressed me time and again as we created tools and methods needed to build the 737 so that it would prove to be as reliable and feature rich as any product that preceded it- and then went on to exceed even those expectations.
This is not a "port" of an existing product, which is why we changed the product naming a few months back. We had started out referring to it as "NG3" but NG3 was originally envisioned as a port of our Prepar3D version into MSFS and it became obvious to us in September of 2020 that porting the product would give you an inferior user experience. Microsoft Flight Simulator, when it finally arrived, offered such a magnificent visual environment that it seemed we would be missing an opportunity to do something truly wonderful if we simply dragged the 737 "as is" into the new environment and handed it off to you.
And so the 737 project as a whole went back to the drawing board- at tremendous cost and enormous workload- and became
The PMDG 737 for Microsoft Flight Simulator.
The first product in the series is
PMDG 737-700 for MSFS
. It will release next week.
In the months that follow, we will add the 600, 800 and 900 series to the line, before shifting attention to completion of the equally new
PMDG 777 for Microsoft Flight Simulator
and
PMDG 747 for Microsoft Flight Simulator
. (More on those some other time.. this is a 737 party!)
We anticipate adding a new airframe to the 737 series approximately every six weeks through the summer and for all the MAX lovers out there- those will come too. Eventually.
As we pull our 737 across the transom into release mode, I am reminded of just how long this journey has been. It has been far longer than any we would have imagined when we started. There were plenty of folks proclaiming success or failure, and many more who suggested we would need to sacrifice realism or completeness for reasons that were never truly clear to any of us who were actually working on the product. Microsoft Flight Simulator is, without a doubt, the best simulation platform that any of us on the development team have ever put a product into. There are plenty of moments in development where we would share images with one another and reflect upon just how good it looked, and how smoothly it ran, and how rewarding it was to see both of those behaviors at the same time- because our training up to now has lead us to believe that performance and beauty are mutually exclusive.
They aren't.
In the
PMDG 737-700 for MSFS
you have an incredible depth of richness that we think will serve you well for years to come. From our entirely customized autopilot, flight model, systems modeling and highly refined sound environment made up of entire interior and exterior sound samples, we provide you with an experience that is as immersive as it is accurate. The sound build out along was created by creating a specially configured recording environment in order to give us the sources that we needed in order to create twelve sound zones defining the area around the airplane... TWELVE... and then entire constellations of sound emitters to ensure that sounds come from the proper spaces relative to your view...
We are happy you will be out flying our 737 next week.
We won't be resting on our laurels, however. Work continues apace to add the new tablet which will feature options controls, navigraph charts, SimBrief integration and more. We have many new features that will roll in with updates, along with various fixes that might prove necessary post release. (In fact we know some fixes will be necessary. It is a reality of software development- so plan to see a few updates come to you in rapid succession via the PMDG Operations Center in the days following release.)
But for now you probably just want to know WHEN.
Well.... You can learn that here: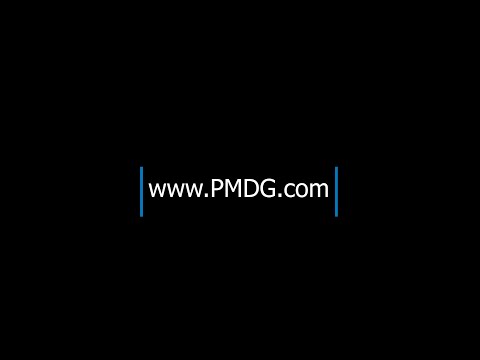 Beyond everything else, on behalf of the PMDG team, I want to say thank you for the support you have given to this team since our founding back in 1997. Quite literally, we wouldn't have made it this far without you- and we are happy to do our part in elevating the simming journey with this new release.
We know you will like her. See you after the weekend.